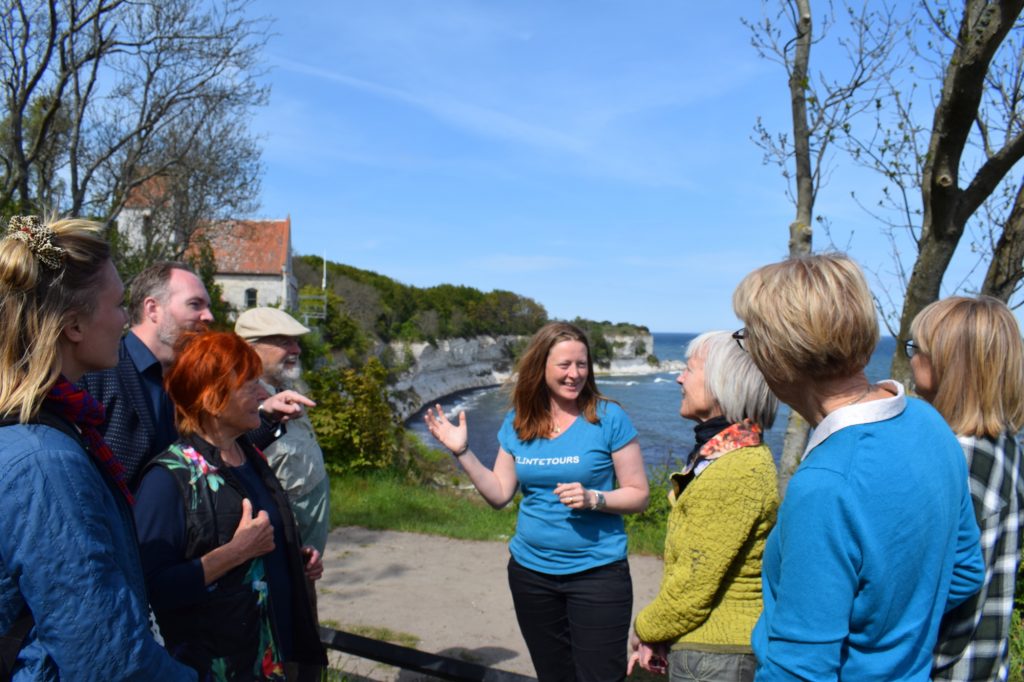 Enjoy an afternoon hike along Stevns Klint with stories, "hygge" and quietude.
We take a bus from Rødvig to Højerup. At Højerup the tour begins with the story about why Stevns Klint is a UNESCO World Heritage Site. The main reason is the fish clay which is the evidence that a meteor played a major role in the climate changes that wiped out more than half of Earth's animals and plants – including the dinosaurs. I show you the fish clay and tell you another dramatic story about the church, which has partly fallen off the cliff.
Hereafter, we start hiking along the cliff back to Rødvig. The hike is approximately 6.5 kilometers/4 miles and is easy – medium to walk. There are plenty of stunning views over the cliffs, sea and fields, and you can ask me questions you may have about Denmark.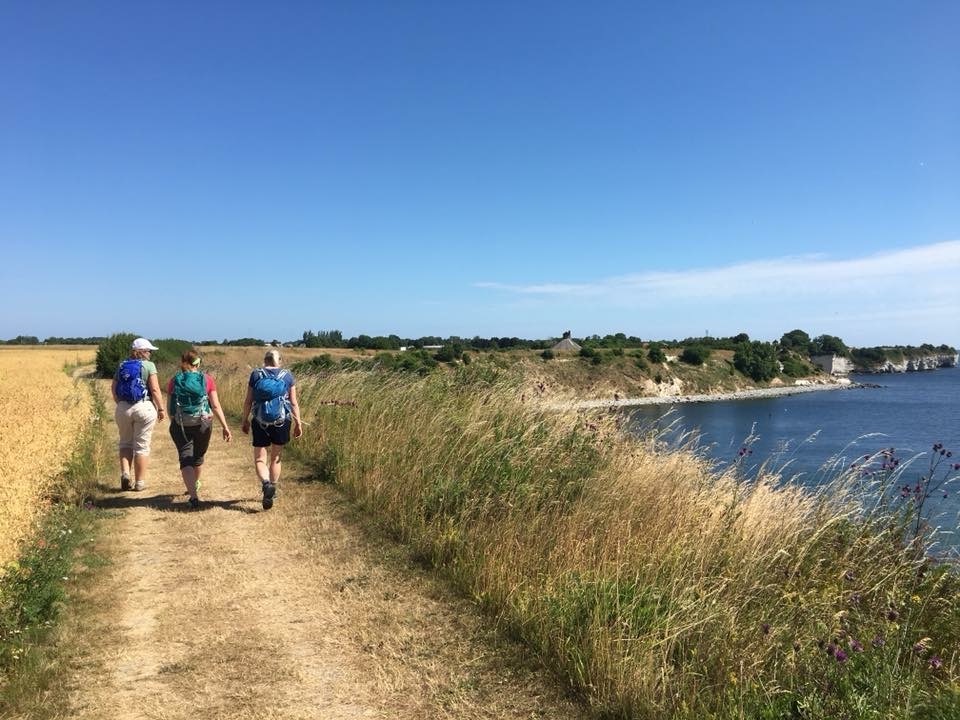 During our coffee break I will tell you about Danish "hygge" and why Denmark is one of the happiest countries in the world. Or are we? Together we have a talk about what actually makes us happy, which will increase your awareness of what you can do to feel happier.
Back in Rødvig we experience the charming harbour and I show you the best places to eat, swim and shop local art and handcrafts, which you can do on your own after the tour ended.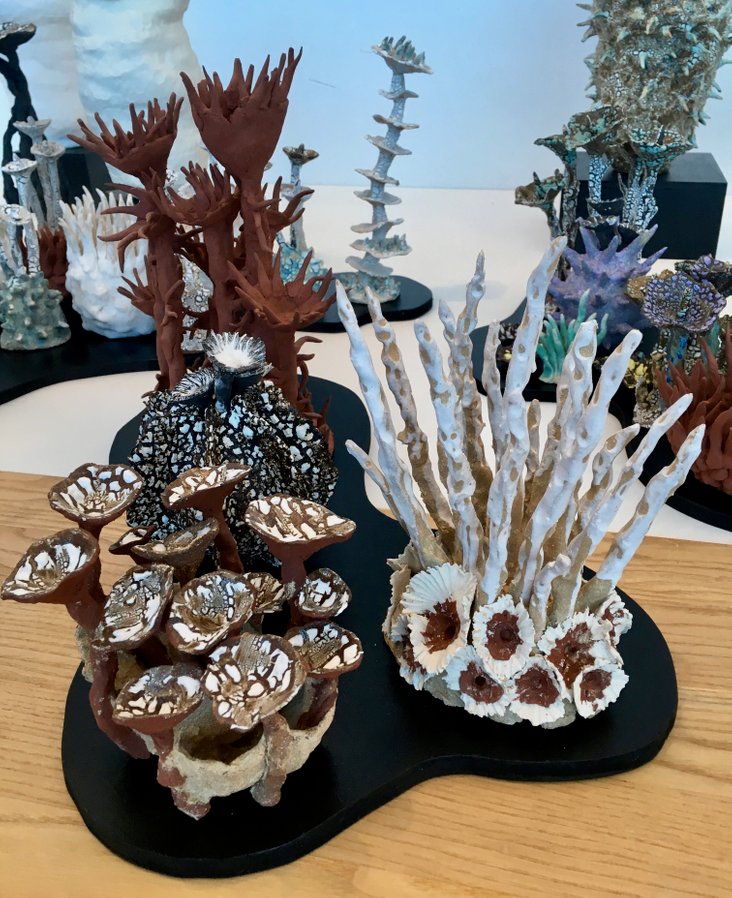 Buy your ticket
You can buy a ticket for this Hike via Airbnb.
Your guide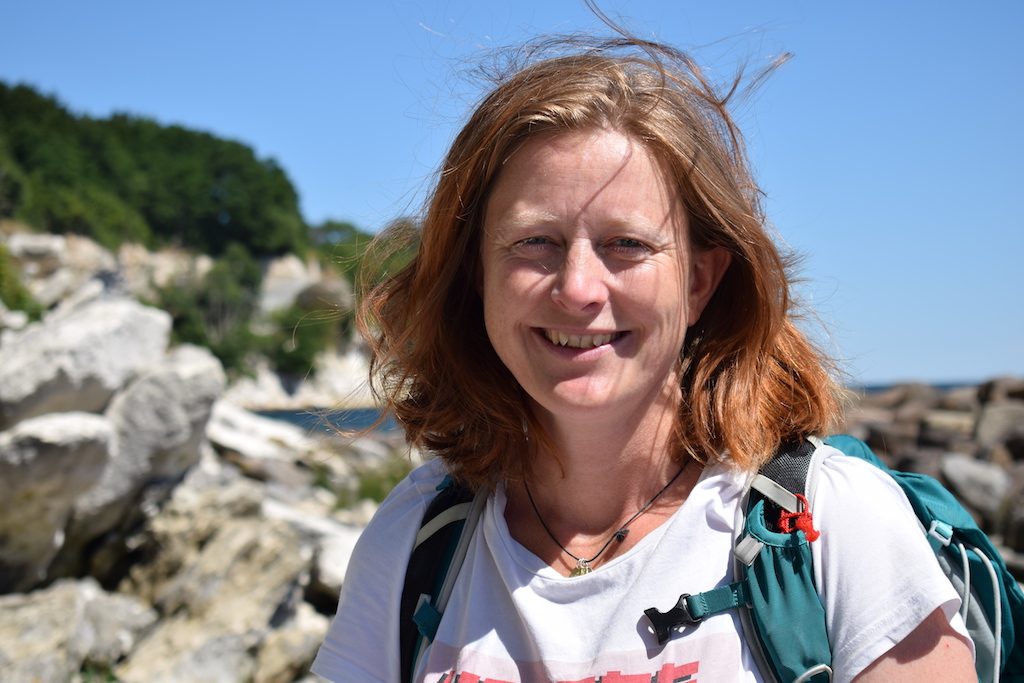 My name is Anne and I am dedicated to giving people enjoyable experiences in nature.
I believe that the fastest way to a good life is to
* slow down
* connect with people and
* spend time in nature
Therefore, I offer:
* Peaceful hikes in stunning nature
* Meaningful conversations, "hygge" and a good laugh
I have been working as a health consultant for 13 years, and I am currently studying a master in nature based therapy and health promotion. I have my own company, Klintetours, that offers outdoor activities such as hikes, courses in hiking, courses in mindfulness, etc.
I have lived close to Stevns Klint for 11 years and just love to hike along the dramatic and breathtaking cliffs. This year I became an official partner of the Stevns Klint UNESCO World Heritage Site, because I am committed to show the world this amazing place