This hike is for food-lovers who want to taste specialties and delicacies from Stevns. The food is served in magnificent scenery with panoramic views of the cliff, sea and sky!
Stevns Klint is a UNESCO World Heritage Site.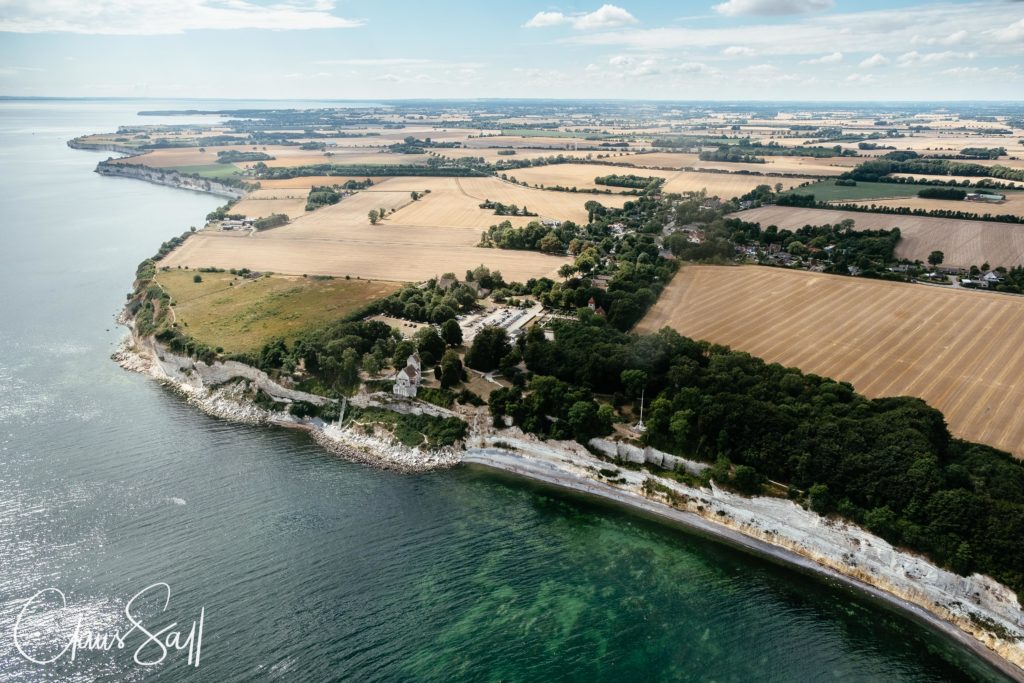 Just a 1 hour drive from Copenhagen is the small, cozy fishing village of Rødvig. This is where our approx. 7 km culinary hike starts.
At the harbor, your guide, Anne Rosell Holt, will give you a warm welcome and introduce you to lovely Stevns while enjoying the first tasting.
Afterwards we hike along the peaceful Stevns Klint trail. There are fantastic views of the cliff's steep slopes and over the Baltic Sea.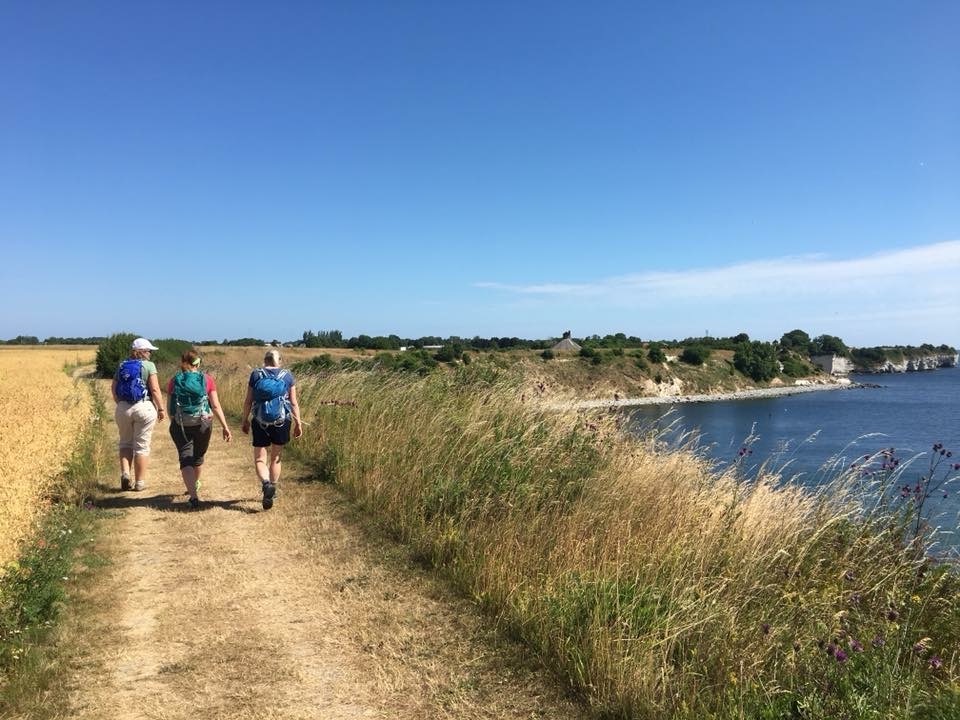 In Boesdal Quarry, passionate chef Jens Hansen has prepared a fantastic lunch based on fresh ingredients from producers from Stevns. Jens works intuitively and creatively with the ingredients of the season, which is why lunch will vary from trip to trip.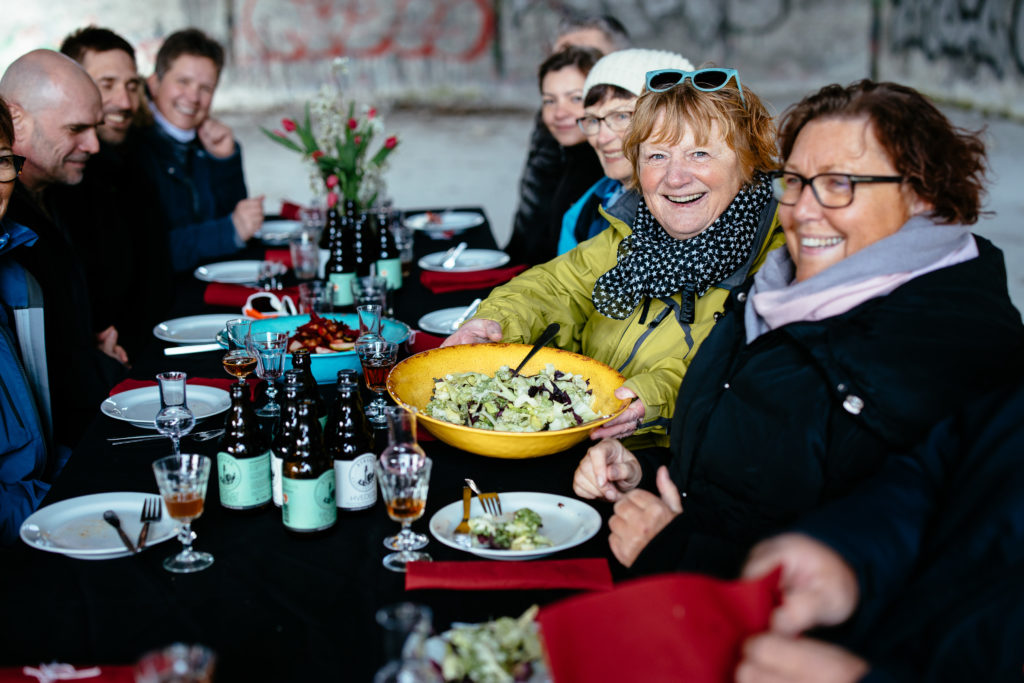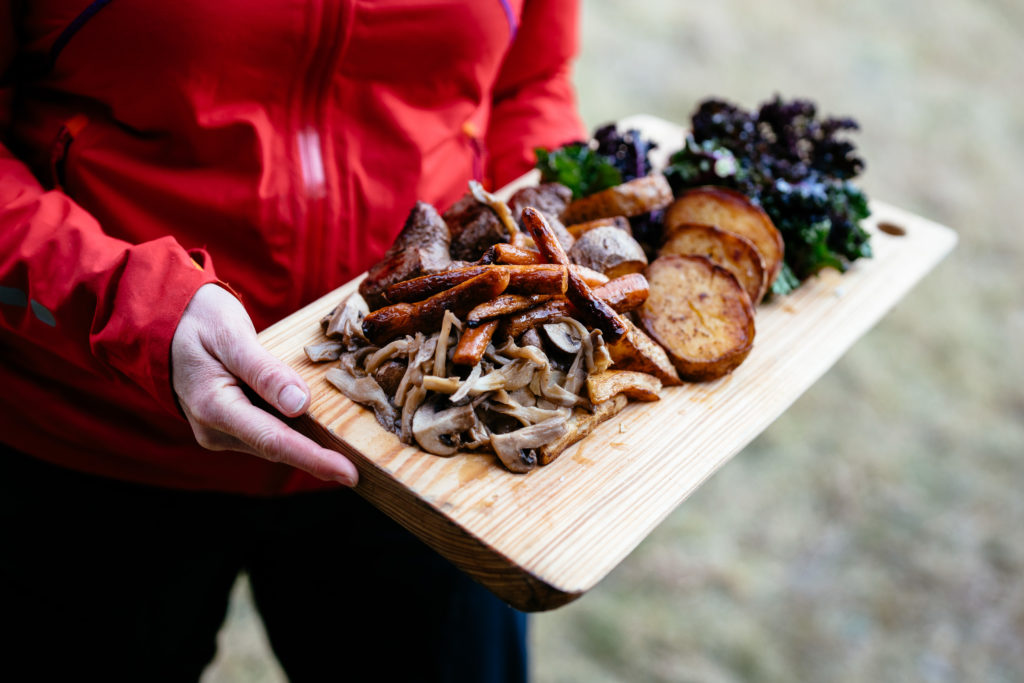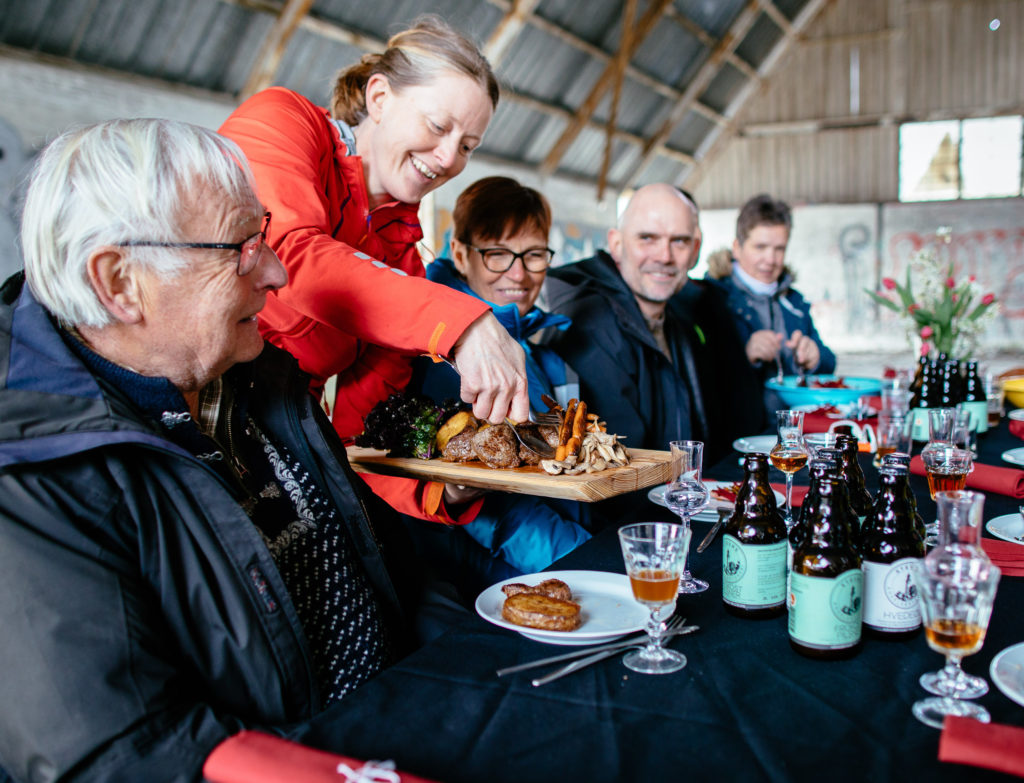 Moving on we will pass the underground Stevnsfort Cold War Museum. It is carved out of the limestone beneath us. After Anne has given you a vivid account of the fort, the tour continues in silence for an hour. When you treat yourself to peace and presence with nature, you can experience peace of mind and body.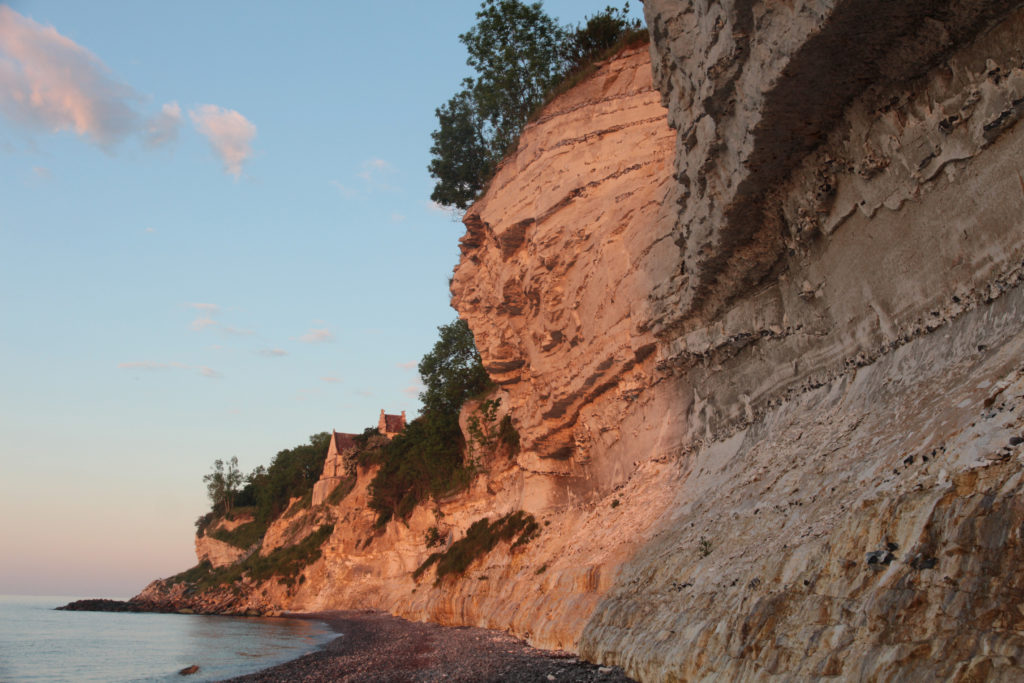 The next great experience awaits in Højerup. Stevns Klint is a UNESCO World Heritage Site in line with the Great Barrier Reef and the Pyramids. The title of World Heritage Site is due to the thin layer of ash in the cliff. This ash tells the story of how an asteroid 66 million years ago hit the earth and wiped out the dinosaurs and much other life. However, several dramas have taken place in this place, which the partially ruined Højerup Old Church testifies.
While Anne tells the dramatic stories about the ash, the church and the viking Stevn, you will taste the drink of wisdom for the Nordic Gods: Mead.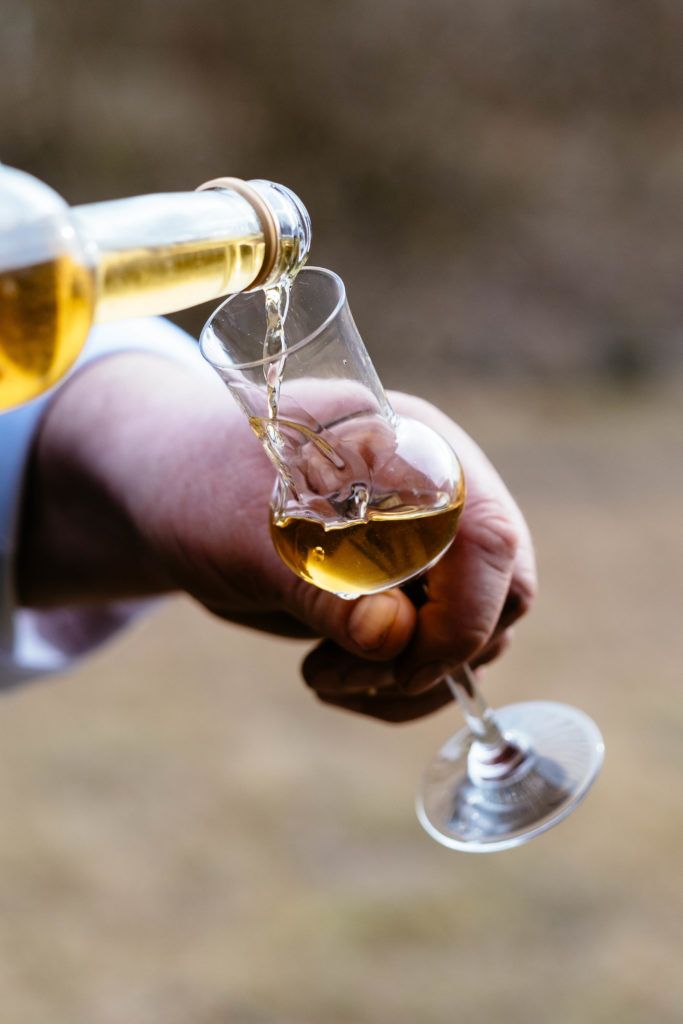 The hike ends with panoramic views of Stevns and the Baltic Sea from the top of Stevns Lighthouse.
A bus will transport us back to Rødvig.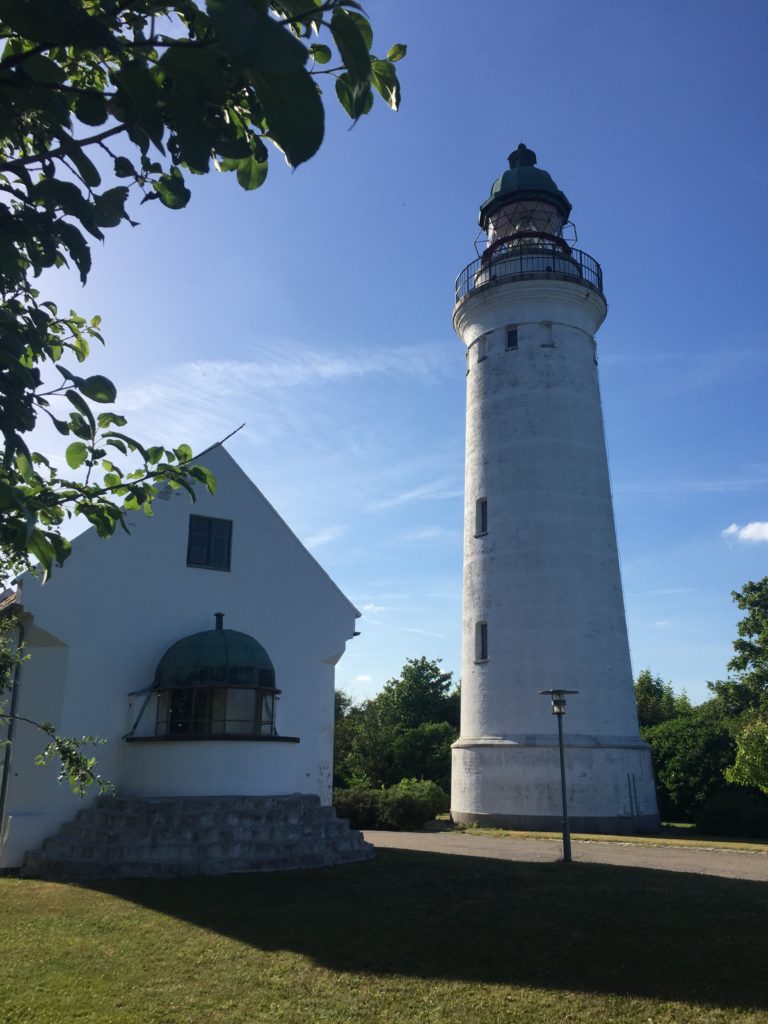 Aims
This is a feel-good tour where you:
can experience Stevns Klint's magnificent coastline and history as well as the silence
can taste local specialties from Stevns prepared by a gourmet chef
get a unique quality experience with friendly hosts from Stevns
Your hosts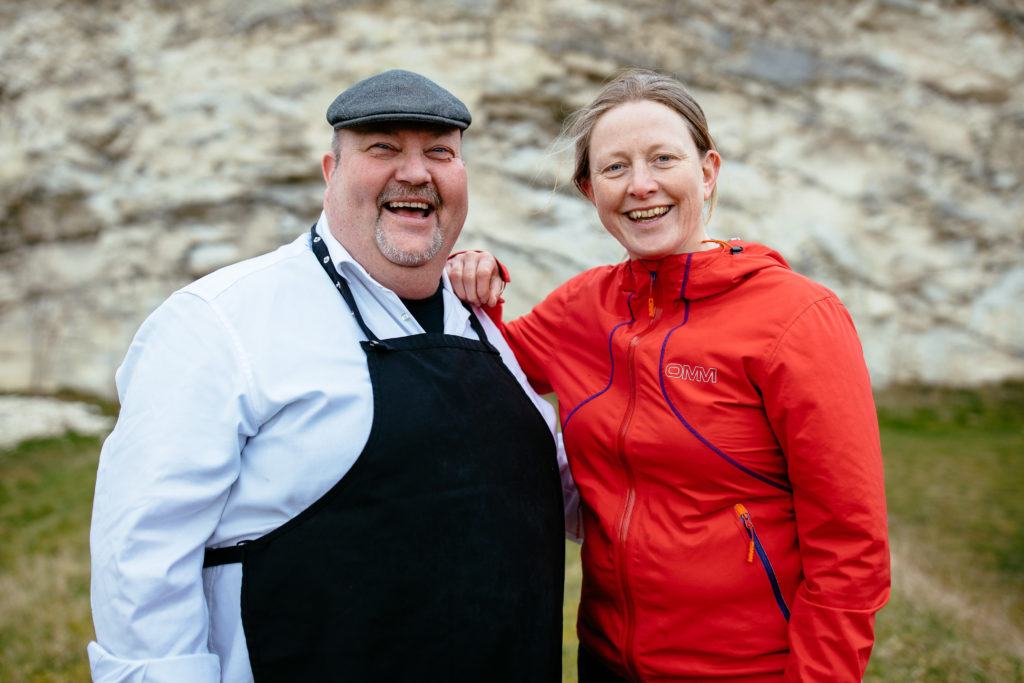 Jens Hansen
Jens is a gourmet chef. Jens has a huge love for food and the kitchen is his playground. He works intuitively and creatively with the ingredients offered by the season, which is why his menus are always unique to each event. He purchases the vegetables, herbs and meat from local farmers and buys beverages from microbreweries. In this way, local stories are linked to all the food he prepares. He loves giving people a very special culinary experience.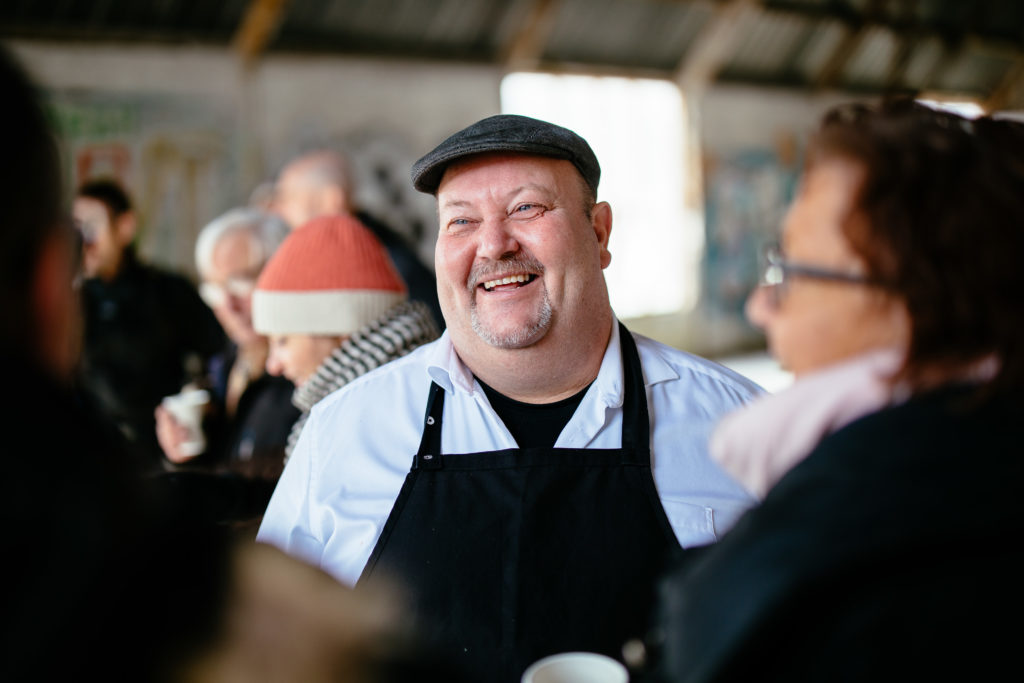 Anne Rosell
Anne is your guide on the trip and she is dedicated to giving people good experiences in nature, where the main emphasis is on well-being and "hygge". Anne loves Stevns for the unpretentious atmosphere and peacefulness.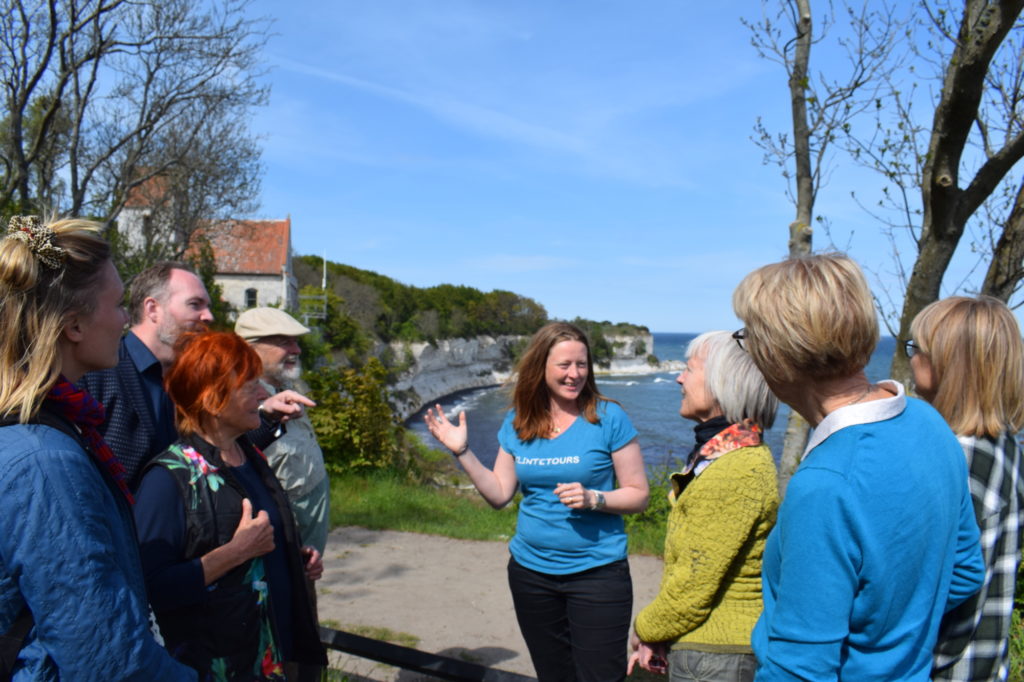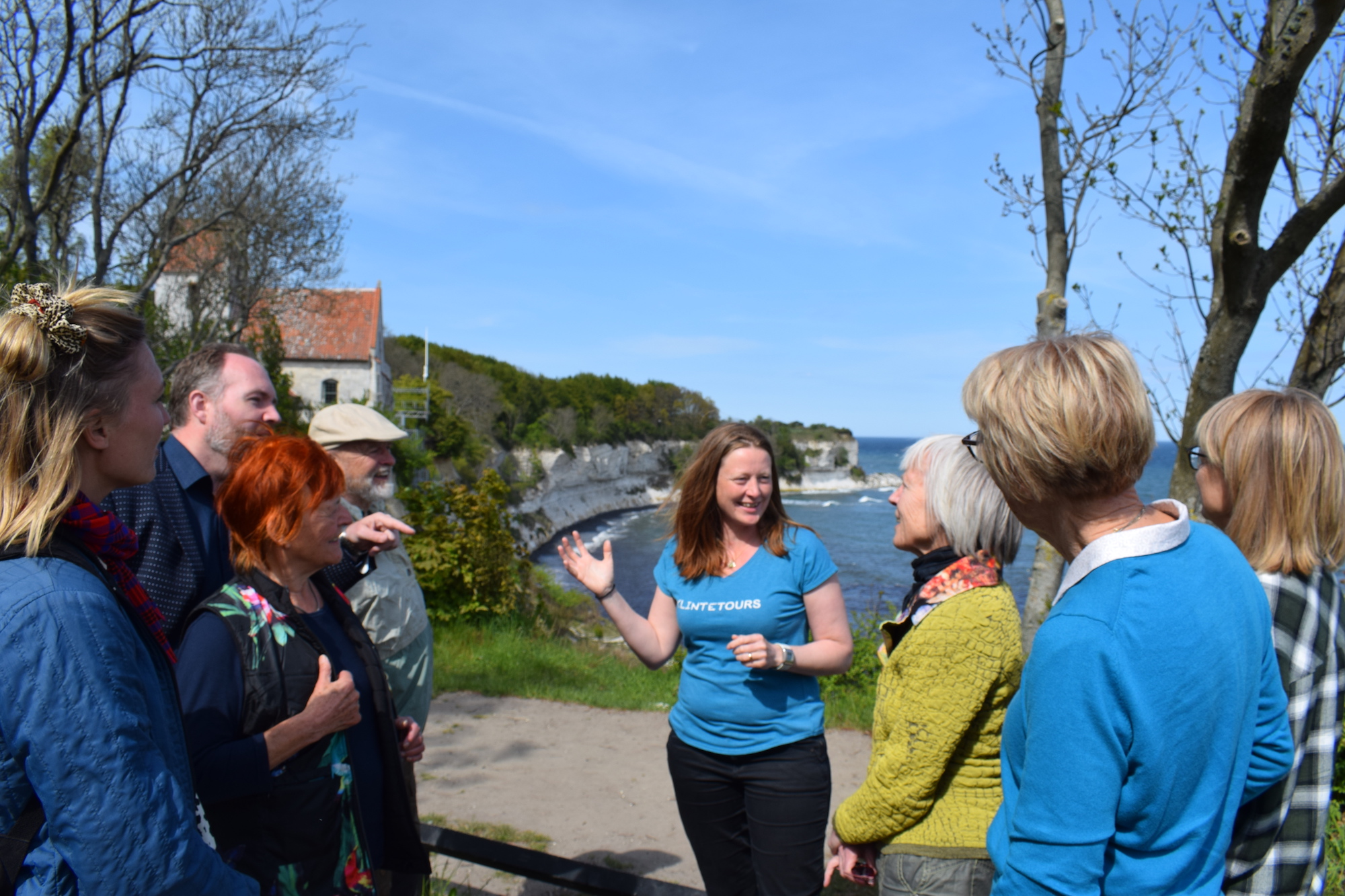 Book your culinary hike
Saturdag 14th of September 2020 from 10.30 pm – 4.30 am.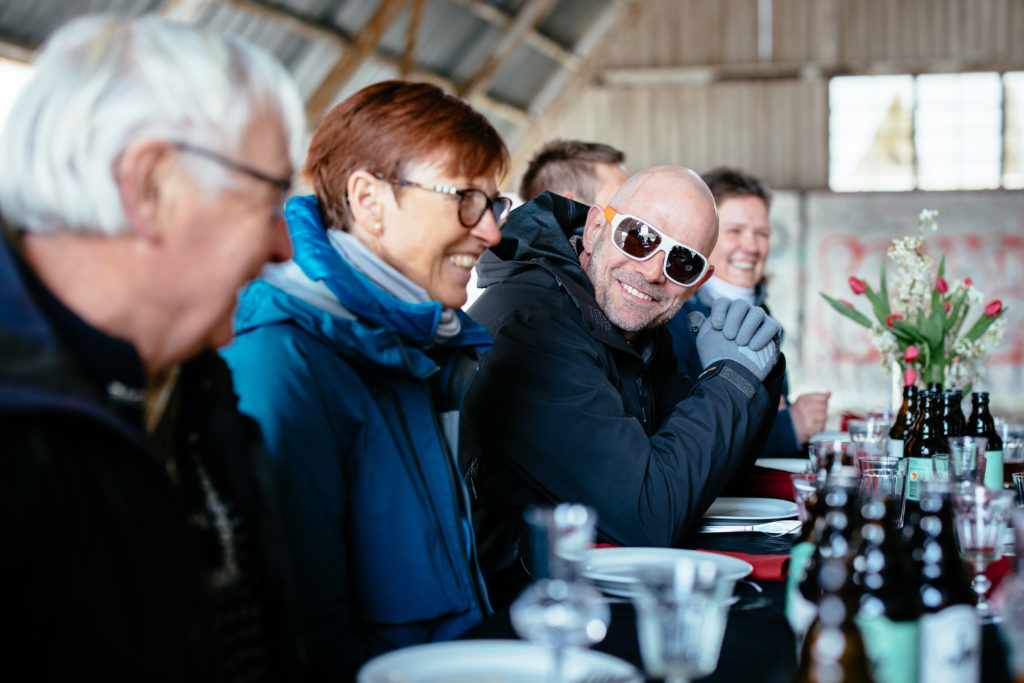 Price
995 kroner for 6 hours guided culinary hike with lunch and 3 tastings prepared by a gourmet chef.
Terms of trade
Read the terms of trade (in danish)
Children under the age of 13 years and dog are not allowed.
Practical information
Meetingpoint
Rødvig Harbour
Havnepladsen 3
4673 Rødvig
We meet by the turistinformation office.
View a map of the harbour
Length and terrain
The trip is approx. 7 kilometer/ 4.6 miles and we walk on Stevns Klint trail. The tour and the terrain are not demanding, but you must have a reasonable physique and balance in order to participate.
Toilets
There are toilets in Rødvig, Boesdal, Højerup and at Stevns lighthouse.
Food
Jens cooks vegetarian dishes and can as well take allergies into account. Please provide us information about this when registering.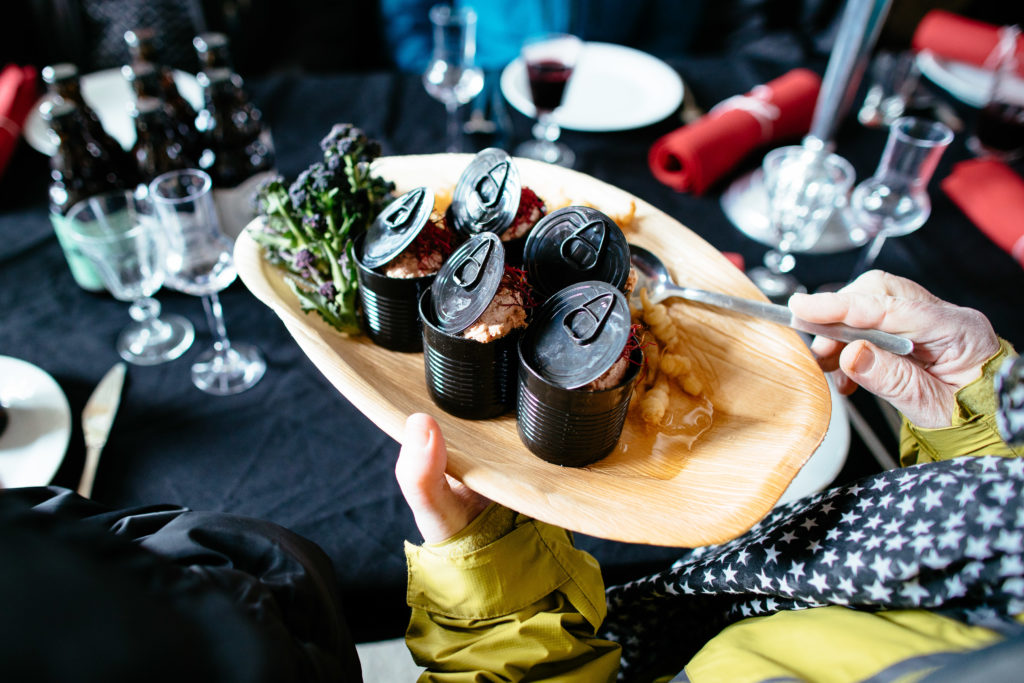 Clothing
We walk in open terrain, so wear clothing that protects from the sun, rain and wind. Remember sunglasses – the light can be bright. It is important that you wear good shoes.
Lunch is enjoyed under the open sky on days of sun, while in the case of rain and wind we seek shelter in the raw buildings left from when Boesdal was an active limestone quarry.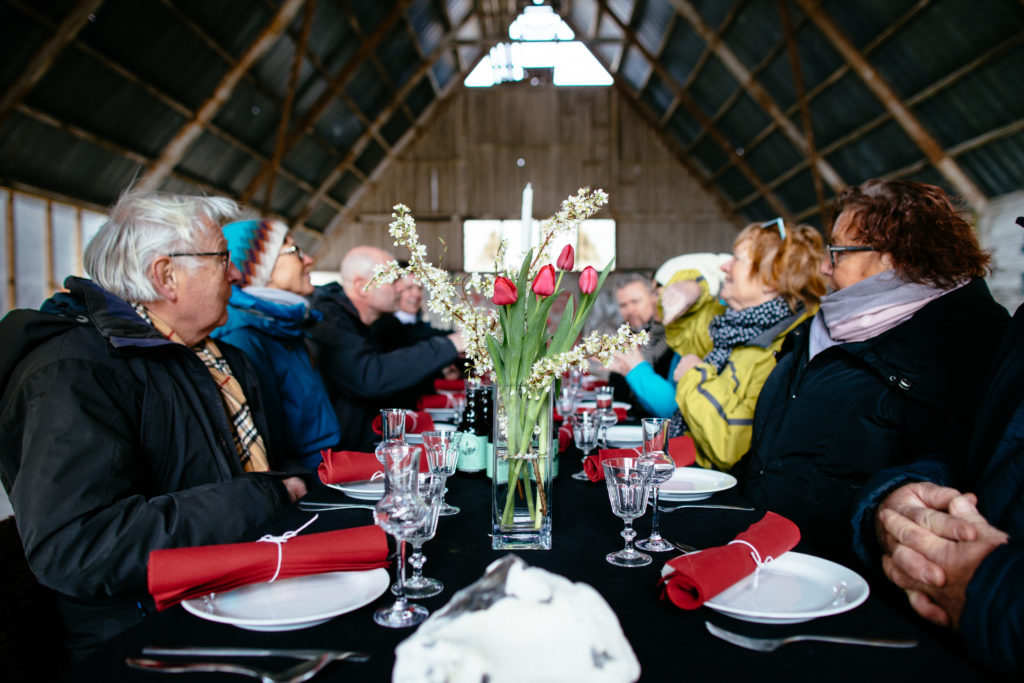 Public transport
You can come by S-train and regional train to Køge, where you change to the local train that runs to Rødvig. Rødvig Harbor is a 5-minute walk away.
You can use the Journey Planner to plan your trip.
Parking
There are good parking options at Rødvig station.
Cancellation of the trip
The hikes are usually not canceled due to the weather – exceptions to this may be weather forecasts that report heavy rainfall or thunderstorms.
If Klintetours cancel the tour due to the weather or too few participants, we will notify you a few days in advance and will refund the full amount paid.
Questions
Contact Anne at annerosell@gmail.com or on +45 60 69 69 00
Discover more of beautiful Stevns and South Coast

Visit the website of Stevns Klint World Heritage Site to get plenty of ideas for your prolonged stay.
Visit the website of the turistinformation center of South Coast Denmark to discover more unique experiences in the area.
Sleep well
There are many cosy and nice places to stay. Your hosts can recommend: